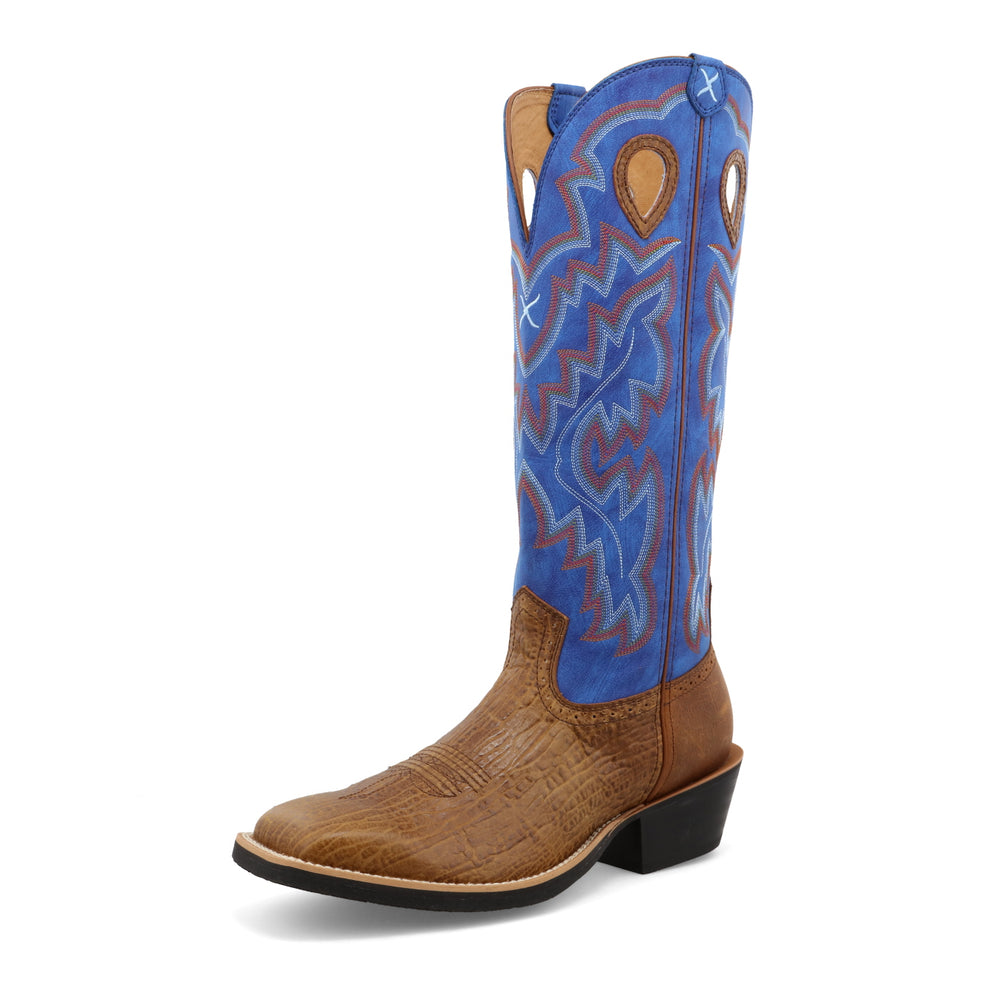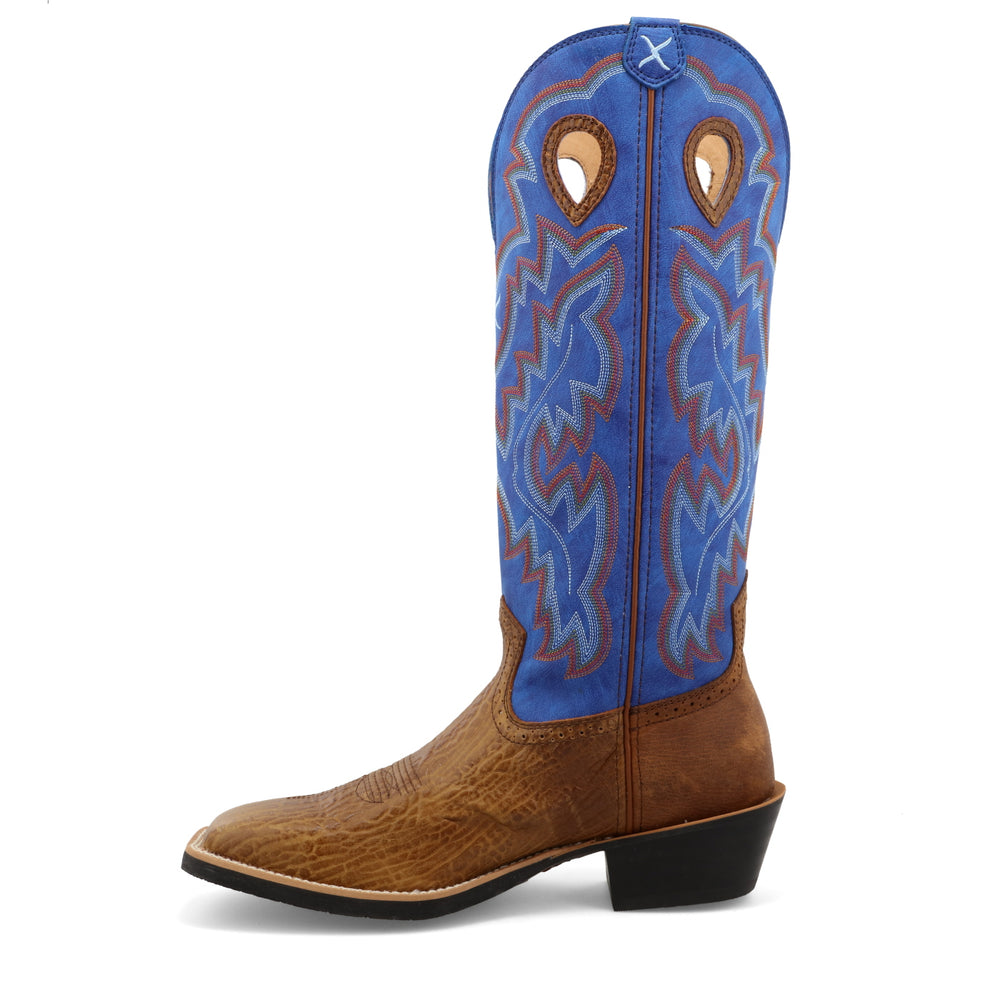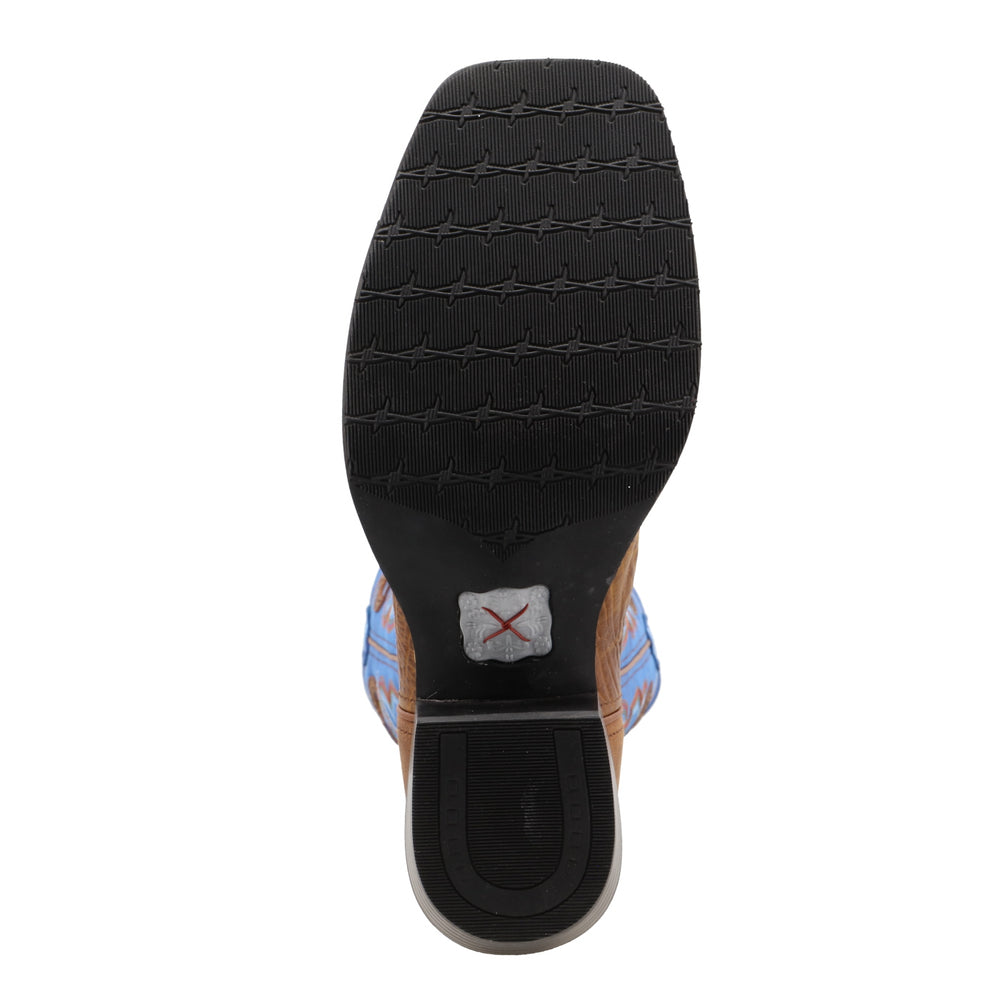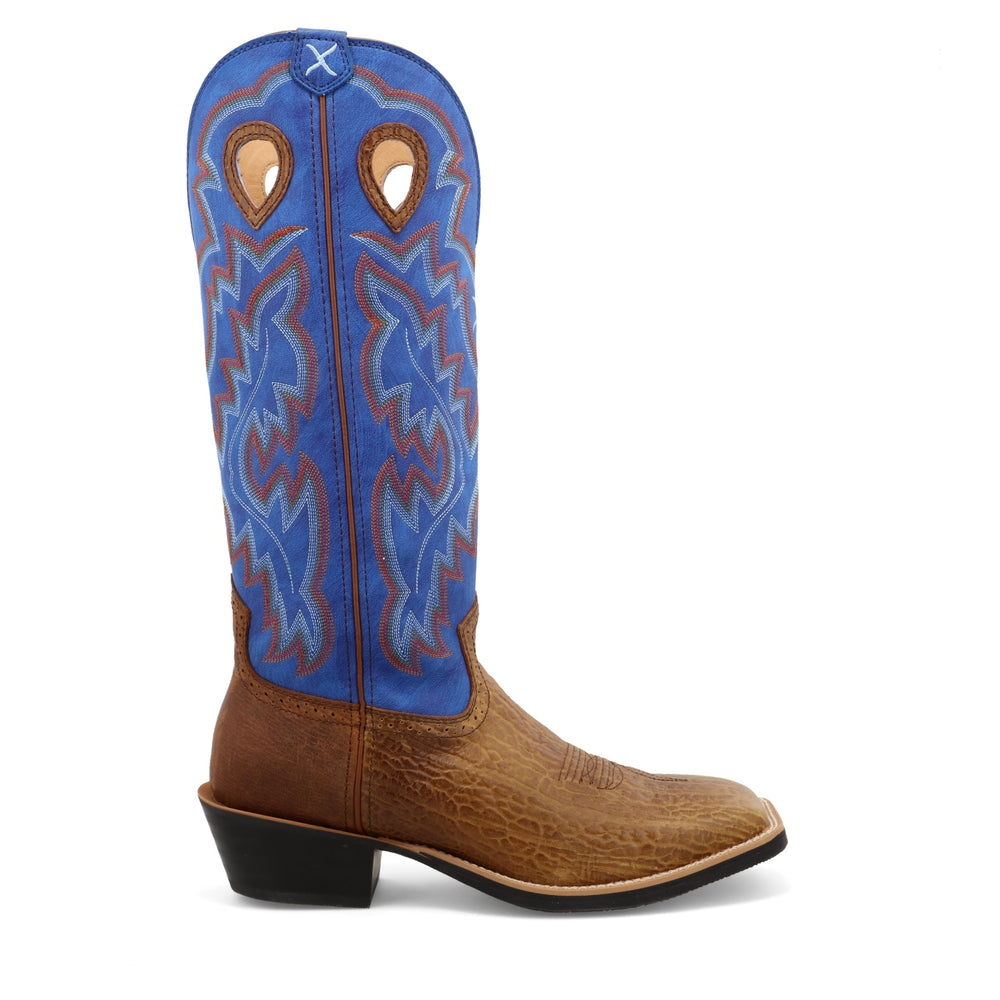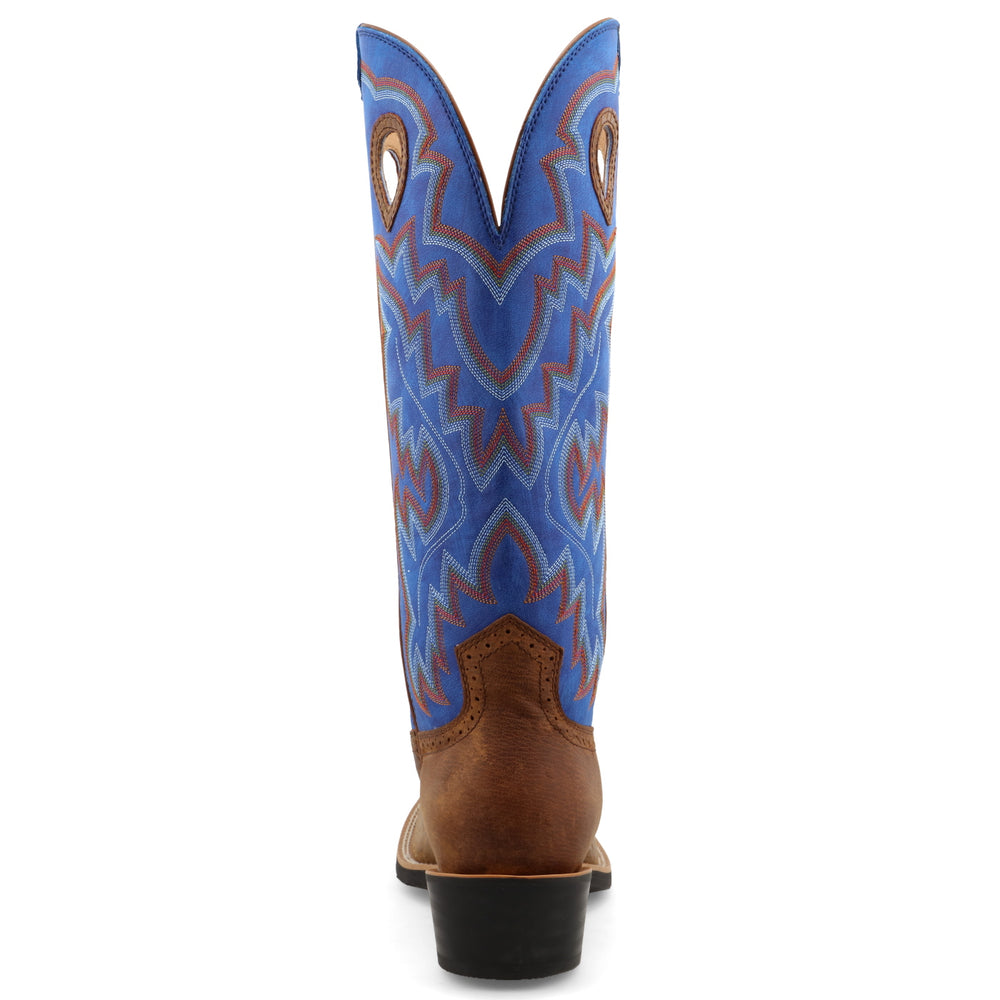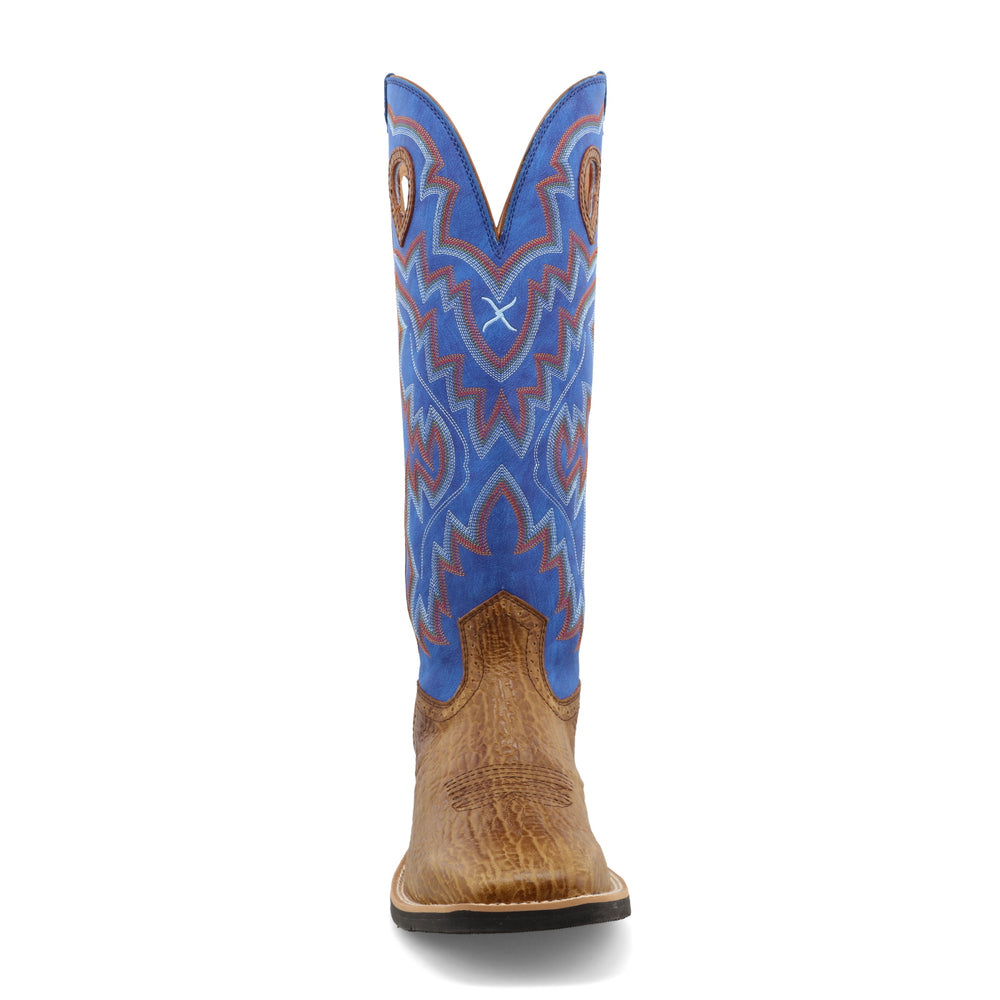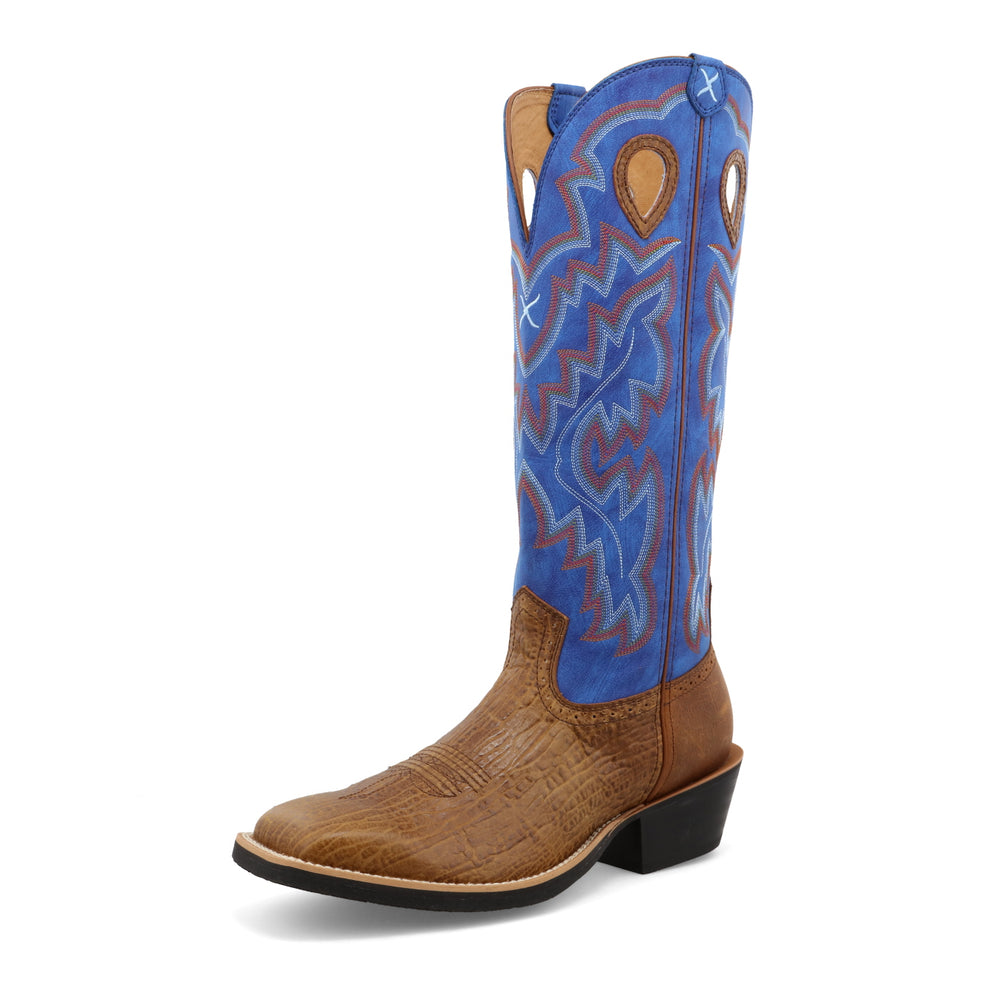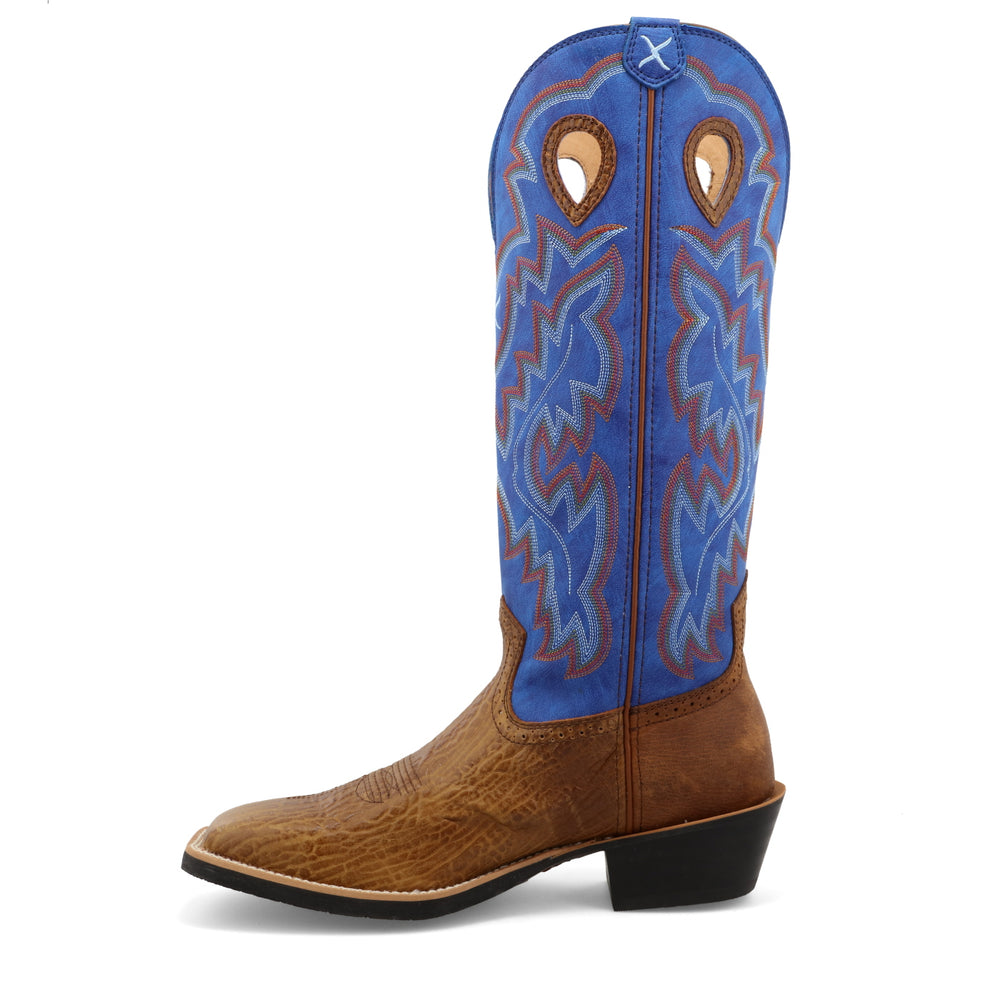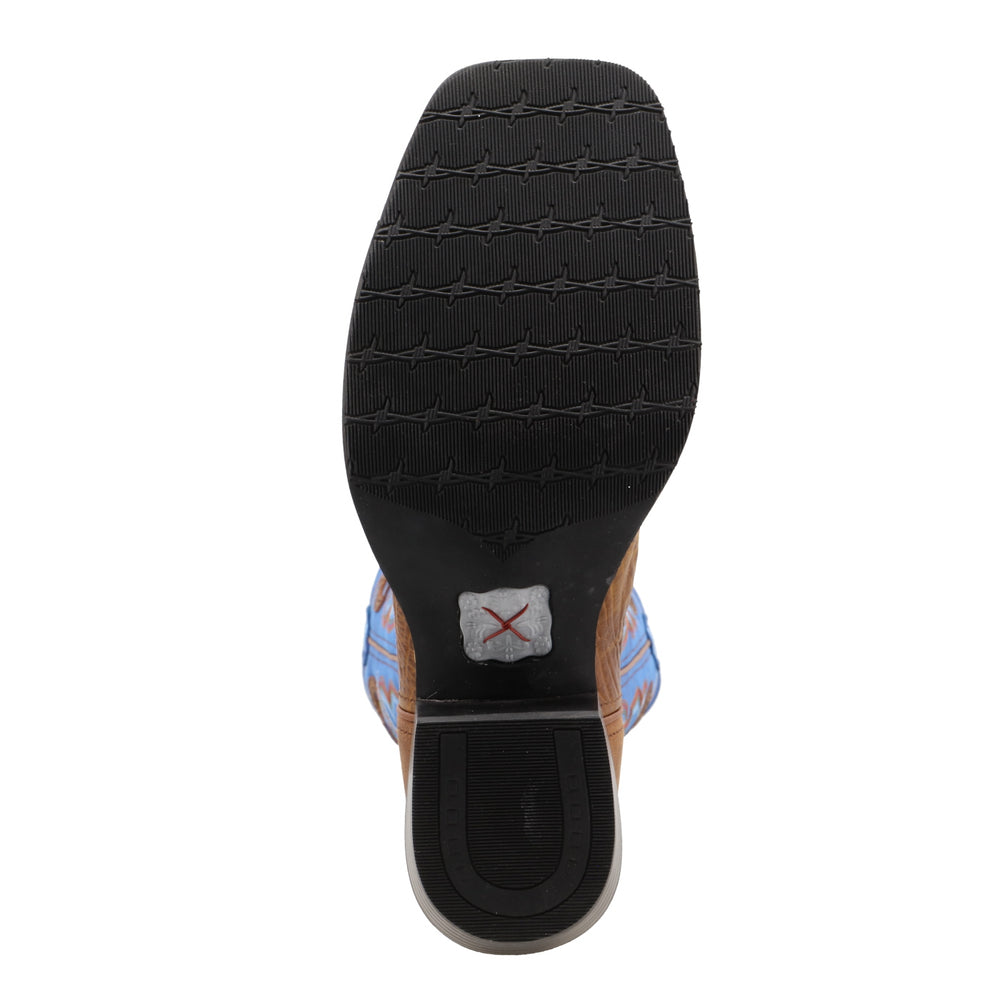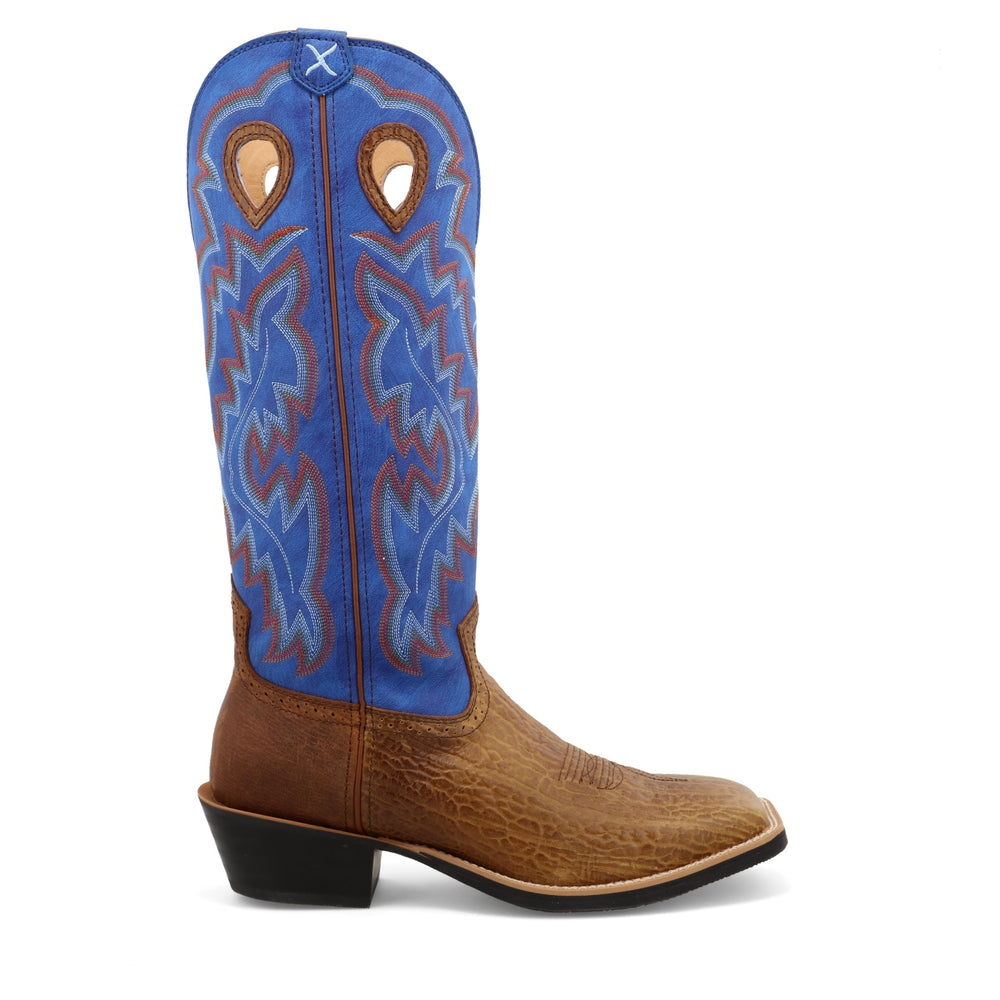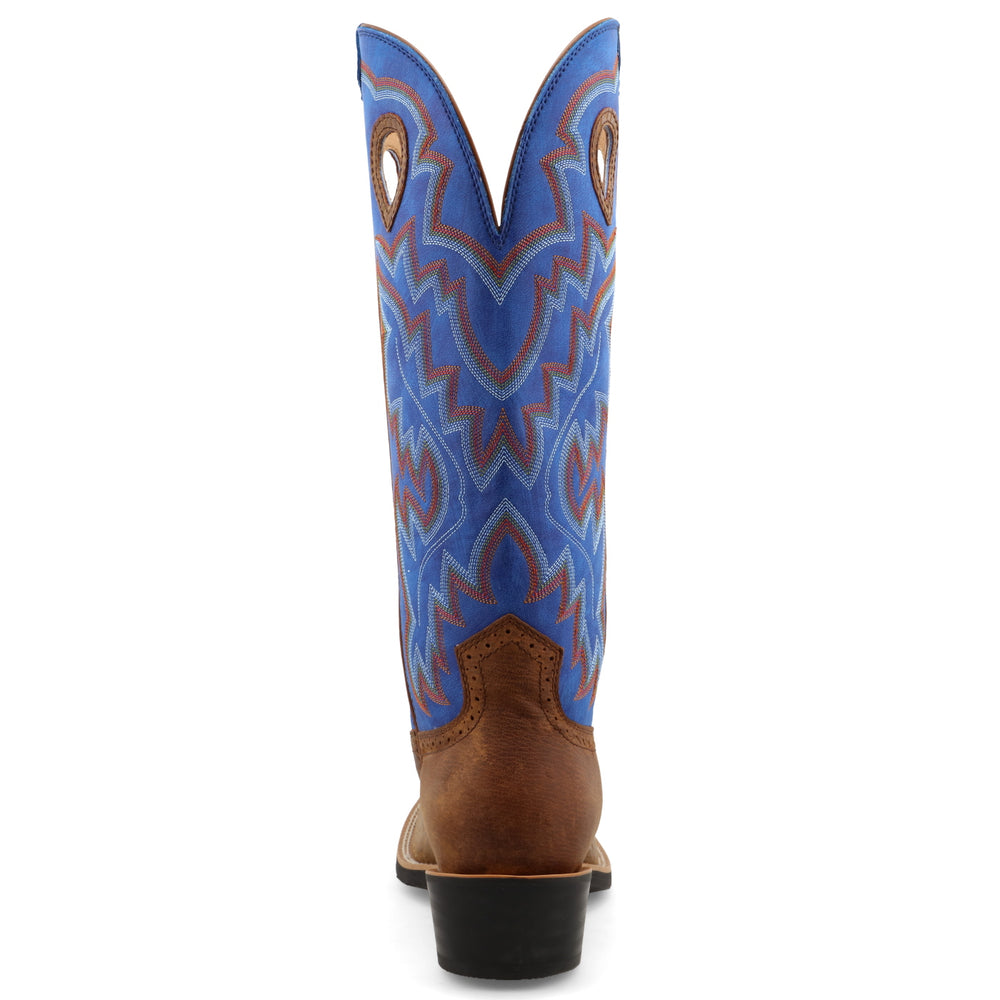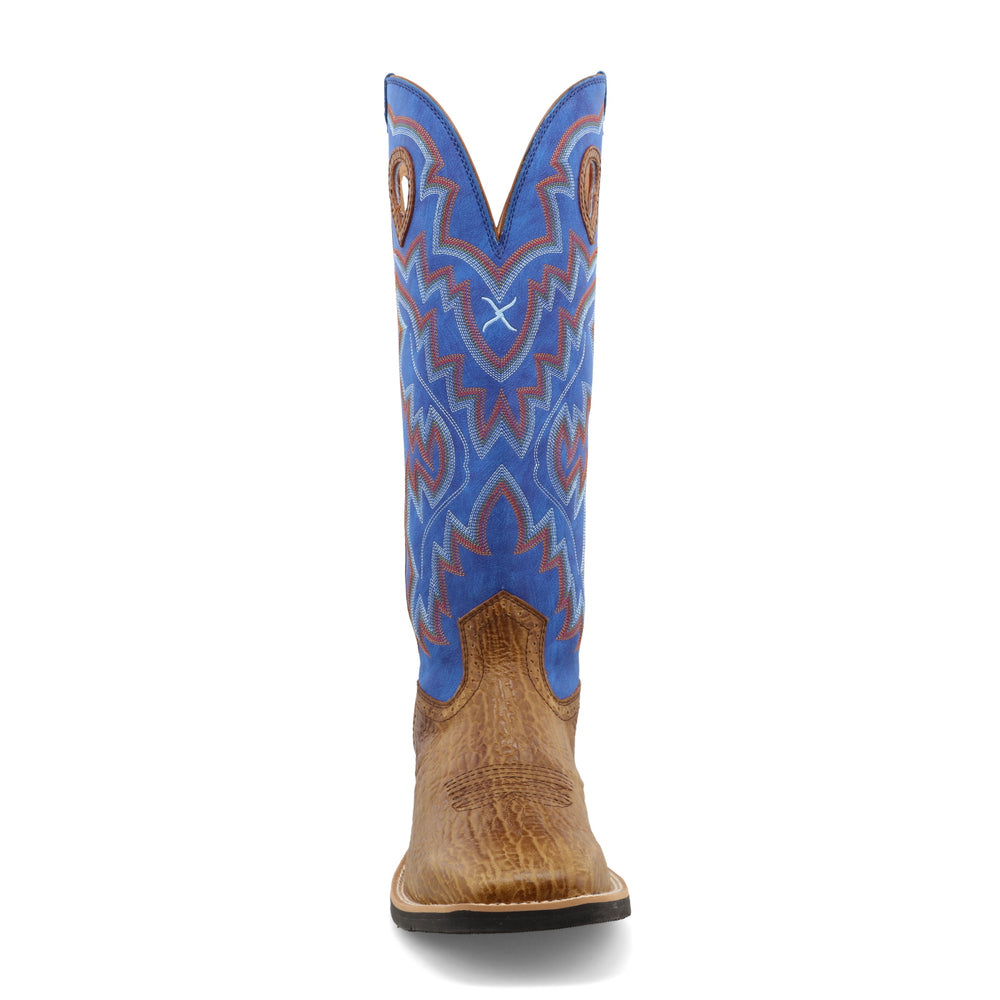 16" Buckaroo
The Men's 16" WS Toe Buckaroo Boot is handcrafted with full-grain leathers. These boots are designed for cowboys who live in the saddle and demand comfort. The molded rubber outsole and heel cap provide improved traction on smooth surfaces. In addition, the rubber outsole resists moisture better than a leather option. The CellSole footbed features CellStretch comfort technology in the forefoot and heel, insuring all day comfort.

Available Sizes
7
7.5
8
8.5
9
9.5
1
1.5
11
11.5
12
13
14
Store Locator
Need help finding this style? Call us, we can help you find it from your local retailer - (888) 894-2668
Features

Comfort Technology

CellSole®

Toe Shape

WS

Heel Type

Riding

Outsole Composition

Rubber

Color

Ginger & Electric Blue

Closure Type

Pull-on
Additional Features
Bull hide print leather vamp with 16" leatherTWX™ shaft. leatherTWX™ material utilizes 80% recycled leather that would otherwise end up in landfills.
WS toe
Leather lining with taped interior seams
Reinforced pull holes
CellSole® footbed features CellStretch® comfort technology in the forefoot and heel. Footbeds also feature ecoTWEED™ Lining. ecoTWEED™ material is made from recycled plastic bottles.
Double-stitched welt and full-length composite insole
Rubber outsole with 2" tall riding heel featuring a rubber heel cap and integrated spur shelf