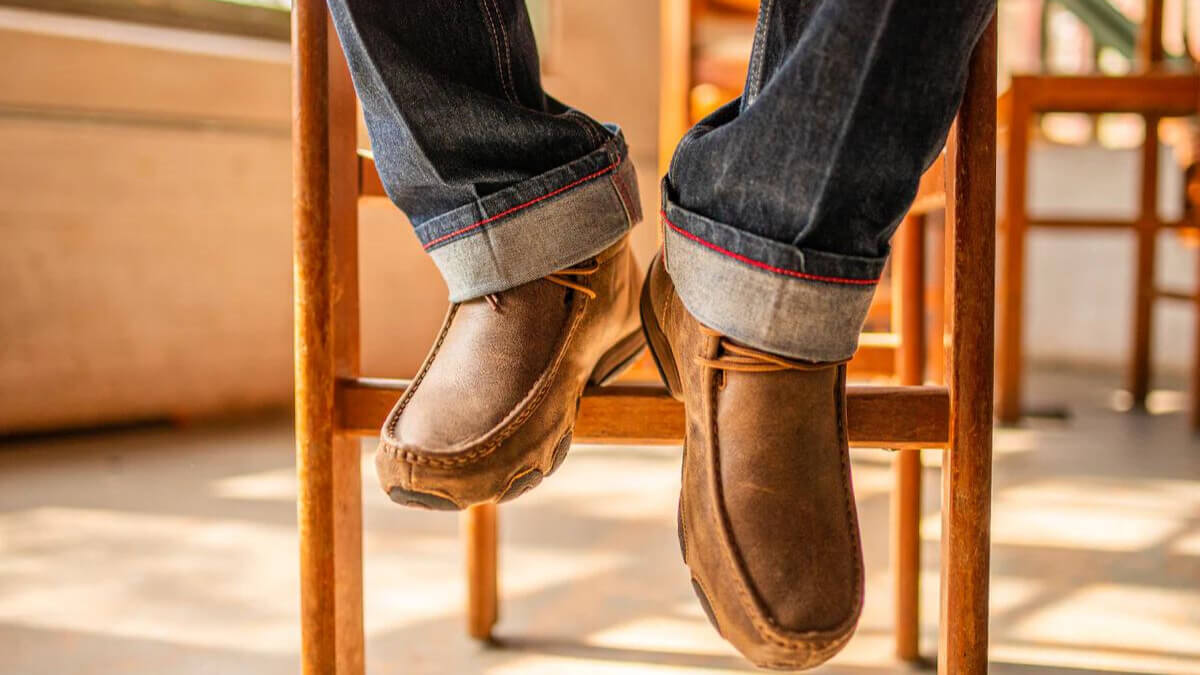 Taking Small Steps, Making A Big Difference: How Twisted X Is Revolutionizing The Footwear Industry
This groundbreaking product was pitched by Prasad Reddy shortly after he took over Twisted X as CEO in 2009. At the time, Twisted X was on the verge of bankruptcy, and boot sales were down due to a drought in Texas and a national recession. Reddy realized Twisted X needed a product that wasn't a cowboy boot—something that could sell year-round and in all markets.
"When I first came on board at Twisted X as CEO, it was the middle of the summer. And being in Texas, it was really, really hot. I looked at the sales, and the sales numbers were zero—there were no sales coming in," Reddy says. "I was told that 'It's Texas, it's hot. Nobody buys boots in the summer.'"
"At that point, I knew that we needed to bring to the market something for the cowboys and cowgirls to wear during the summer. When we presented it to the sales reps, they laughed. They didn't think cowboys were ever going to get out of their boots to put on a pair of casual shoes. But, they did. Our Driving Moc became the first casual shoe to be adopted by the Western industry," Reddy continues. 
The release of the Driving Moc and the new leadership of Reddy marked a fresh beginning for Twisted X. 
Since then, we have continued to innovate—releasing cutting-edge products and comfort technologies year after year while staying true to our Western roots, giving back to our industry, and stewarding our planet.
Our Innovations
Although we're very proud of our Driving Moc, we take just as much pride in our many other innovations and products—from our patent pending CellStretch® technology found in our Tech X Collection™ to our collaboration with renowned artist Olivia Bennett.
In September 2017, after four years of development, we launched Tech X—a line of Western boots using CellStretch, our cloud-like cell technology. This one-of-a-kind-innovation provides ultimate comfort for ranchers, rodeo athletes, and those working on their feet all day.
"Twisted X is continuously seeking ways to bring innovative concepts and comfort technologies to the footwear industry, and Tech X is exactly that," Reddy says. "We started as a Western brand before growing into our other markets, so this line is particularly meaningful to Twisted X, as it serves our most loyal consumers and honors our heritage."
One of the many styles in the Tech X collection is the women's 11" WS Toe boots designed by Olivia Bennett. These boots—along with other products in the Olivia Bennett collection—feature the Texas flag and yellow roses, a nod to Bennett's nature-based art and Lone Star State roots.
Our Planet
Our Purpose
In 2020, we launched the Zero-X™ collection, a line of casual footwear that replaces harsh, synthetic materials with natural elements. The Zero-X™ line uses absolutely no glue in the construction of shoes, has bamboo laces, rice husk outsoles, and fabric created from recycled water bottles. And to go an extra step, we plant a tree for every pair of  Zero-X™ shoes purchased through our partnership with One Tree Planted®—resulting in more than 350,000 trees planted in the United States so far. 
But, our sustainability efforts don't stop with just one product line. Our company became carbon neutral in 2020—from our headquarters in Decatur, Texas, to our global factories and shipping methods. What does that mean exactly? You won't find any single-use plastic in our offices; we use 85% recycled materials in our shoe boxes; our printed materials use soy-based ink and recycled paper; and, we reduce energy use through motion sensored lights. In all areas of our business, we believe that small steps make a big difference. 
And we're committed to making a big difference—especially for those in our local community and in the Western industry at large.  
 
In the last several years, Twisted X has created product lines for Tough Enough To Wear Pink, a nationally recognized program that brings awareness to breast cancer; and VFW, a non profit veteran's service organization. Both unique lines—designed with pink laces or stars and stripes—give back to others while providing our top-of-the-line footwear to consumers.
A core philosophy of our company DNA is to foster a world that gives back, and we could not be prouder to give something back to these families.
We also contributed $1.2 million dollars to open a Tough Enough To Wear Pink counseling center right in our stomping grounds of Decatur. Which you can read more about in a previous blog article. "We're honored to come together to rally against breast cancer and create a destination in our hometown for individuals, families, children and more," Reddy says. "A core philosophy of our company DNA is to foster a world that gives back, and we could not be prouder to give something back to these families."
 
When it comes down to it, we're a brand run by people for people. Our goal isn't to release the most products or be the most popular on the market—it's to make a lasting difference in the world by creating the most comfortable footwear for any lifestyle using sustainable methods and materials. And we just so happen to create some of the most popular products along the way.
Learn more about Twisted X's commitment to sustainability and Love of the Land.